Gabrielle

Miranda

Bechen


February 27, 1994 - June 13, 2006


GONE BUT NEVER FORGOTTEN!!!

"GUILTY" of all charges

Sentenced to Death by Lethal Injection!!

May 9th, 2008, Justice has been served!
Thank you Jurors!!

Trial started Thursday May 1st, 2008
Greene County Judge H. Terry Grimes, who presided at the trial, has scheduled Martin's formal sentencing for 9:30 a.m. July 24

For best coverage online go to Channel 4 http://www.thepittsburghchannel.com/news/16190025/detail.html
He won't be near kids

Jeffrey Martin was scheduled to be formally sentenced to death last week for the rape and murder of a 12-year-old girl in Greene County. However, the proceeding was delayed pending a hearing to determine whether Martin should be declared a sexually violent predator under Megan's Law.
The assessment is apparently necessary because, in addition to murder, Martin was convicted of rape and aggravated indecent assault. If he is so designated, he would have to report the address of where he lives, works or attends school to the state police and that information would be listed on a state Web site.

Under the circumstances, though, we fail to see the point. Martin's next address is going to be death row in some state penitentiary, where it will be impossible for him to have contact with children. Even if his death sentence should someday be commuted to life in prison, there is no chance the Pardons Board would ever let him loose.

Of course, the law's the law, but this strikes us as a terrible waste of the public's time and money.

The above is from the Observer-Reporter.

This memorial website was created in the memory of our daughter, GABRIELLE MIRANDA BECHEN who was murdered on June 13th and found on June 18th, 2006 at the age of 12. We finally got justice May 9th, 2008. We will remember her forever!



Gabby's last school year




Please take a look at this YOUTUBE video.

http://www.youtube.com/watch?v=GqY6ku1W9zQ

This was made by a 13 year old girl named Gabby from Australia.



Please remember to leave kind comments!
For all others or questions click HERE!
Please be patient every e-mail will be answered.


5th grade



Corey holding Gabby's Picture


Speak Her Name


Don't be afraid to speak her name,

I know things aren't the same.

She lives in my heart, soul and mind,

It's a kind of peace I find.

You and I have memories we share,

Don't hide them, it's not fair.

So don't let silence become a game,

That would be such a shame.

I love it when we reminisce,

The days that I still miss.

Don't be afraid that I might cry,

Don't make me say good-bye.

When we talk about the past,

It helps make the memories last.

So be my friend so dear,

End the silence that I fear!


May 2006

Thanks to Shaye

You did Not Merely Die...

You did not merely die, but you were murdered,
And so my anger magnifies my grief.
Love and hate are clean and filthy water
Spilling through my veins like hell unleashed.
I would but mourn, but vengeance clouds my sorrow;
I would but kill, but love finds there no peace;
I would but weep, but weeping is a river
That flows with vast intention to the sea.
I must, I must confess that I have lost you,
And find a place to plant my plucked-out love,
And look to justice, not revenge, to free you
To dance again with joy where loved ones live.

~Author Unknown~
Thanks to Shaye


Gabby and Corey Halloween



Gabby and Barney 1994



Gabrielle Miranda Bechen, 12, of Greensboro, Pa, died Sunday, June 18th, 2006. Born in Morgantown, WV on February 27, 1994, she was the daughter of Christopher and Blanche (Mimi) Bechen.

She had completed the sixth grade at Bobtown Elementary School, where she was a member of the chorus, and participated in the 6th grade Spelling Bee. She loved all animals, especially her St. Bernard "Cookie" and her pet rabbit "Tweety".

In addition to her loving parents, she is survived by brothers, Corey Bechen at home, David Riley, Jr. of Carmichaels, Pa., and Christopher Bechen, Jr. of Wind Ridge, Pa., and sisters, Whitney Riley,Jani Riley, and Breanna Bechen, all of Carmichaels, Pa., Tiffany Bierer of West Virginia, Darian Stage of Waynesburg, her paternal grandparents, Edward and Clara Bechen of Waynesburg, and the following aunts and uncles, Donald Ray and Kim (Bierer) Cooley of Pentress, WV., Jeff and Mary Bechen of Carmichaels, Pa., Gail Bierer of Newtown, Pa., Donald Bierer of Smithfield, Pa., Edward Bechen, Jr. of Waynesburg, and Michael Bechen of Pittsburgh, Pa.

Predeceased is a sister, Jessica Bechen, maternal grandmother, Ada M. Bierer, and cousins, Patrick Nicklow and Mariah Bierer.

Friends will be received in the Richard R. Herod Funeral Home, Point Marion, Pa., on Wednesday June 21st, 2006 from 2 - 9 p.m., and Thursday until 11:00 a.m., the hour of service, with Rev. Fred Tomlinson officating.




Gabby's 1st Angel Anniversary!!


We released balloons at the farm.
And to all of our surprise, we find....


Thank you to the person that left these. It means alot to all of us and we know Gabby loves them too. She will not be forgotten.


Even in the rain, most went up with no problems. Hope you see them Gab.


A few needed assistance.


A few were late starters.
We are doing another release on the 18th. We know she joined the angels on the 13th, but legally they say the 18th.



Gabby's 1st birthday in Heaven!!


February 27, 2007
To remember Gabby, a few family members released balloons at the site in which Gabby was found, the farm.


Cards were attached to the balloons to let everyone know about Gabby.

In Loving Memory Of Gabrielle Bechen
1994 - 2006

G - God's greatest gift to us.
A - Always Loving, Thoughtful, and Caring
B - Being Held In The Arms Of The Lord
B - Birthday Wishes Being Sent Up Above From All Down Below
Y - You Are Sadly Missed From All Who Knew And Loved You

By Aunt Kimmie



Gabby would of been 13 today.


We love and miss you Gabby!!


Hope you got to see them Gabby!!
News: A balloon made it to Silver Springs Maryland to Linda Mele's home. Another balloon made it to Philippi, WV near Ashley Foster's driveway. (Thanks for letting us know.) coming soon balloon count - thanks Ashley.


Gabby gettin' dirty looking for frogs!!!!!

November 1994
Gabby was 9 months old.



Thanks to Christine



The cross that was made by Uncle Jeff Bechen, which still stands in his yard.



Thanks to Margaret


Our Angel

There will always be the question why?
Why such a beautiful angel took flight to the sky?
So young, so beautiful, even so free.
She'll always be a part of you and me.
Our memories, we'll never forget.
One day we'll make more, just not yet.
Her laugh, her smile, even her touch.
Yes we do miss her, so very much.
We carry a piece of her with us each day.
Sometimes the words are too hard to say.
We miss her so much and wish she was here.
Our angel is watching, and will always be near.


Amanda Wolfe
1-4-07
Written By One of Gabby's Friends


No More Together

No more together can we swim in your pool. Without you here, it's something we can't do.

No more together can we ride quads all day long. It's a thing of the past, now that your gone.

No more together on your trampoline can we play. It just sits in the yard, since you went away.

No more together since God called you home. All we do is sit here and feel so alone.

We know that one day we'll all meet above. No more apart, but together again.

Forever in our hearts.

Love,
Aunt Kimmy & Kristina


Thanks to Dianne

WE'RE ALIKE, YOU AND I

We're alike, you and I
We've never met
Our faces would be those of strangers
if we met
We would barely perceive the other's presence
If we passed on our walk through the mists
We're unknown to each other
Until the terrible words have been spoken
"MY CHILD DIED"

We're alike, you and I
We measure time in seconds and eternities
We try to go forward to yesterday
Tomorrows are for the whole people,
And we are incomplete now
The tears after a time turn inward
To become invisible to all save you and me
Our souls are rumpled from wrestling with demons.
And doubts and unanswerable prayers.
"GIVE ME BACK MY CHILD"

We're alike, you and I.
The tears that run down your face are my tears
And the wound in your soul is my pain too.
We need time, but time is our enemy
For it carries us farther and farther
From our lost child
And we cry out;
"HELP ME"

We're alike, you and I.
And we need each other
Don't turn away, but give me your hand
And for a time we can cease to be strangers
And become what we truly are,
A family closer than blood.

United by a bond that was forced upon us---
But a bond that can make us stronger,
Still wounded and not to sure,
But stronger for our sorrows are shared.
"WE NEED NOT WALK ALONE"

~ by Judy Dickey ~
Thanks to Jeri


Thanks to Dawn


Thanks to Rosemary


March 12, 2006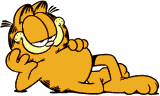 ~ To my mother ~

I see you each time you shed a tear,

I catch it and kiss you, I hope that you know that I'm near.

This place is so beautiful, There's so much to see!

I know that someday you'll be here with me.

The angels were singing when I arrived!

Jesus was there with His arms open wide!

The snow and the rain are just my confetti.

I know you'll be coming and I want to be ready.

When you feel the wind, it's me walking by.

I can run and skip now, I can even fly!

When the blossoms and leaves fall into your hair,

It's me planting kisses, yes, I put them there!

The birds are singing to keep you company,

They're especially for you with love from me.

I know that you miss me and feel so alone,

Until the great day when you finally come home

Please remember as the seasons change from one to another,

I'll always love you. You're my friend and my mother.
Thanks to Georgie



Thanks to Cindy



4th grade




If Roses Grow in Heaven

If roses grow in Heaven,

Lord please pick a bunch for me,

Place them in my daughter's arms

And tell her they are from me.

Tell her I love her and I miss her,

And when she turns to smile,

Place a kiss upon her cheek.

And hold her for awhile.

Because remembering her is easy,

I do it every day.

But there's an ache in my heart

That will never go away.
Thanks to Bev


3rd grade


Gabby and brother Corey Easter 2003


3rd Grade Age 7


Made by Dad



Thanks to Shannon Y.



Made by Nancy Davis



Gabby being goofy, wearing costume glasses.



Gabby's 1st Halloween

When I'm gone from your side,

And all your tears have been dried ...

Do not stand at my grave and weep,

I am not there, I do not sleep.


I am a thousand winds that blow;

I am the diamond glints on snow;

I am the sunlight on ripened grain;

I am the gentle autumn's rain.


When you awaken in the morning hush,

I am the swift uplifting rush

Of quiet birds in circled flight.

I am the soft star that shines at night.


And when you stroll in the evening hours,

And smell the aroma of beautiful flowers;

There'll be no need to sob and cry ...

I am not there, I did not die!


~ Author Unknown ~



2nd grade

If I Knew

If I knew it would be the last time
That I'd see you fall asleep,
I would tuck you in more tightly
and pray the Lord, your soul to keep.

If I knew it would be the last time
that I see you walk out the door,
I would give you a hug and kiss
and call you back for one more

If I knew it would be the last time
I'd hear your voice lifted up in praise,
I would video tape each action and word,
so I could play them back day after day.

If I knew it would be the last time,
I could spare an extra minute
to stop and say "I love you,"
instead of assuming you would KNOW I do.

If I knew it would be the last time
I would be there to share your day,
Well I'm sure you'll have so many more,
so I can let just this one slip away.

For surely there's always tomorrow
to make up for an oversight,
and we always get a second chance
to make everything just right.

There will l always be another day
to say "I love you,"
And certainly there's another chance
to say our "Anything I can do?"

But just in case I might be wrong,
and today is all I get,
I'd like to say how much I love you
and I hope we never forget.

Tomorrow is not promised to anyone,
young or old alike,
And today may be the last chance
you get to hold your loved one tight.

So if you're waiting for tomorrow,
why not do it today?
For if tomorrow never comes,
you'll surely regret the day,

That you didn't take that extra time
for a smile, a hug, or a kiss
and you were too busy to grant someone,
what turned out to be their one last wish.

So hold your loved ones close today,
and whisper in their ear,
Tell them how much you love them
and that you'll always hold them dear

Take time to say "I'm sorry,"
"Please forgive me," "Thank you," or "It's okay."
And if tomorrow never comes,
you'll have no regrets about today.
Thanks to Cheri



Made by Shannon Yanna


Do I have to go home????


Gabby and brother Corey 2002


Mimi, Corey, Chris and Gabby

Gabby, "We thought of you with love today but that is nothing new, we thought about you yesterday and days before that too. We think of you in silence, we often speak your name, all we have are memories and your picture in a frame. your memory is our keepsake with which we'll never part. God has you in his keeping we have you in our hearts." Love always & forever Mommy, Daddy & Corey



Gabby on the Summit



The Message

Everything is different
Since You've gone away
My heart keeps on breaking
Just a little more each day.

Don't look at this as an end
But just the very start
Together for eternity
Never again to be apart.

But I feel so angry
That God took you away
I'm so scared and lonely
And miss you every day.

Please know I didn't leave you
I loved you all so much
One day we'll be together
To see, to feel, to touch.

You say you didn't leave
Then why am I so blue?
How can I get through the day
When I need to talk to you.

I'm here and I will listen
My love did not depart
Ask anything that you want
I'll answer in your heart.
Thanks to Dianne


Made by Jackie


Gabby's 1st Haircut 1995



Gabby and Piggy


Kindergarden



Thanks to Christine



September 16, 2006

At Christmas time 2007



Mom and Gabby


Gabby and Santa December 21, 1997


We Thank Everyone Who Lit And Still Continue To Light A Candle For Gabrielle, And For Sending Condolences And Tributes. We Apprecate All Your Prayers And Support. It all means so much to us all to know that Gabby has touched so many. We will try to keep everyone updated.

Love, Chris, Mimi and Corey



Mimi holding butterfly that follows Mimi everwhere.
September 2006



Butterfly in Mimi's Car.




IF ANYONE WOULD LIKE TO KNOW WHAT HAPPEN TO GABRIELLE BECHEN GO to http://search.thepittsburghchannel.com/query.html?la=en&mkt=&heading=&qt=Bechen for video coverage. For local newspaper coverage go to www.observer-reporter.com run a search on Bechen from June 13, 2006 to present for all stories. This will also keep you up-to-date on trial hearings.



Makeup by Gabby!



Gabby feeding Corey


Gabby Memorial Site in our yard.


The baggies are filled with stuffed animals.



There are solar lights surrounding it. Gabby was afraid of the dark.



Sign that was in driveway



This was her memorial site before the owners removed all of her things and had them placed in our yard.




This is shortly after!




This is what it looked like as of October 22, 2006



As of 2-27-07



Gabby's Pets


Tweety, her pet rabbit, who is now with Gab. Tweety passed on August 25, 2007.



Gabby and her St. Bernard Cookie.



Bear, her dog who passed before her.

Corey's Turtle 6-13-07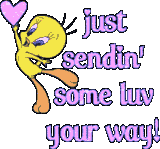 Gabrielle Bechen Memorial Run
September 30, 2006



Daddy Chris, Uncle Jeff, and Uncle Mike riding for Gabby. The A.B.A.T.E. of Greene County PA had a Memorial Run for Gabby September 30th, 2006. Of course quads were not aloud to join the full run. So Jaime Sharratt organized her own illegal run for us. She started the logo "We're ridin' for Gabby".



Gabby and Sugar 2004

A few friends sites...please take the time to visit, everyone needs support! It is just good to know that others remember you angel or are just thinking of them.


Parents of Murdered Children
Justice for Murdered Children
Cherice "Juicey" Brooks
Robert "Bobbo" Flynn
John Flynn
Ashley Trapp
Jared Klein
Kaydence Granger
Bryon Bridges
Bob Demartino
Christina Rossi
Angelica Hatchell
Dustin Davis
Katie Cassidy
Nellie Buonpane
Angel Mills
Brittany Syfert
Crystal Earnhart
Rachel Barnes
Vicky Johnson
Nicky White
Jimmy Brozzetti


Don't forget to light a candle!


Gabby loved to play in the snow.


Gabby in her hoochie boots December 18, 2005



Ryerson State Park 2003



Gabby excited because she won a Jeff Gordon Car.

The Bechen family loves #24 Jeff Gordon!!!!!


This SpongeBob is from Brother Corey!!!



At Ohiopyle

Baby Gabby 1994



So small in body, but big in spirit!!!

June 1st, 2006
Voted shortest in 6th grade.


Kindergarden Graduation


Ryerson State Park
Gabby making one of her famous faces.


Gabby singing in Chorus...something she loved to do.


Gabby and Corey


Gabby on Dad's quad



Angel Baby



My precious angel baby

why did you have to leave?

I had so many hopes for you

Now all I do is grieve.



I hoped and wished and prayed for you

And thought my dreams had come true

But now you're gone, and life goes on

And I don't know what to do.



I've cried a river of tears

Enough to cause a flood

Some say that it was "for the best,"

But how could this be good?



I'm told that I must go on

To care for those on earth

But am I the only one who sees it?

The only one who knows your worth?



You were a part of me...

My body and my soul

I'll never know God's reasoning

His purpose, or His goal.



It's not for me to question

"Why me, dear Lord, Oh why?"

I'll just have to trust I'll see you

In the sweet by and by.



I'm told that I will see you

When my time on earth is through

And that one day I will hold you

And can whisper, "I love you."



My days on earth will seem so long

Until I meet you there

But until then, my angel baby

Please know how much I care.



I may have never held you in my arms

All nice and warm and tight

But I will hold you in my heart,

And in my prayers each night.



By Pamela Bounds


Gabby and her first fish



Made By Margaret



June 2, 2006 last day of school. Eleven days before she was murdered.


First pony ride


Baby Gabby



I Wish You Could Be Here


A soft warm breeze fills the air.

I see blue skies everywhere.

I'm glad to see old friends.

Warm wishes each one sends.

I wish you could be here too,

But you have things to do.

I had to come first to see.

That's the way it was meant to be.

I carry you inside my heart,

We'll never really be apart.

No need for a long good-bye,

No tears left to cry.

Don't get scared and worry,

Take your time don't hurry.

Only good comes to this place.

A smile upon each face.

God surrounds us with love,

It's beautiful here up above.

No more sickness or pain,

Only goodness remain.

I still wish you could be here,

Because I love you dear.

My arms will hold you tight.

When the time is right,

I'll Just Wait In Heaven

I'll just wait in heaven,

'Til we meet again.

I know you miss me

Just remember I am free.

Free from pain and sorrow,

God's love fills each tomorrow.

My love's in your heart,

We'll never be apart.

Cherish the love we share,

Remember how much I care.

Someday we'll be together.

Because love lives forever!

So I'll just wait in heaven,

'Til we meet again.


Made by Donna



Gabby and Corey on their quads.


Gabby and brother Corey

Thanks to A.M.A.L.P Foundation Ministry
http://www.amalp.org/memorials.html

We would like to thank all the sites and persons who have helped us with graphic, pics, tickers, etc.

Here are a few:

DLD Graphix By Nancy

De-Als Designs

Glitter Memories

Heart Touch Graphics

Precious Memorials

My Angel Michael

Tickers Snuggle Pie

Tickers Central

Tickers Baby Gaga

Tributes By Delia

Graphics By Donna

Blink You

If we forgot to name you, we haven't forgotten you, there are so many people who have helped that we just can't name them all. But we thank each and everyone of you.

If you need a graphic from this page and cannot find it, please e-mail me and I will help if possible. Shannon P